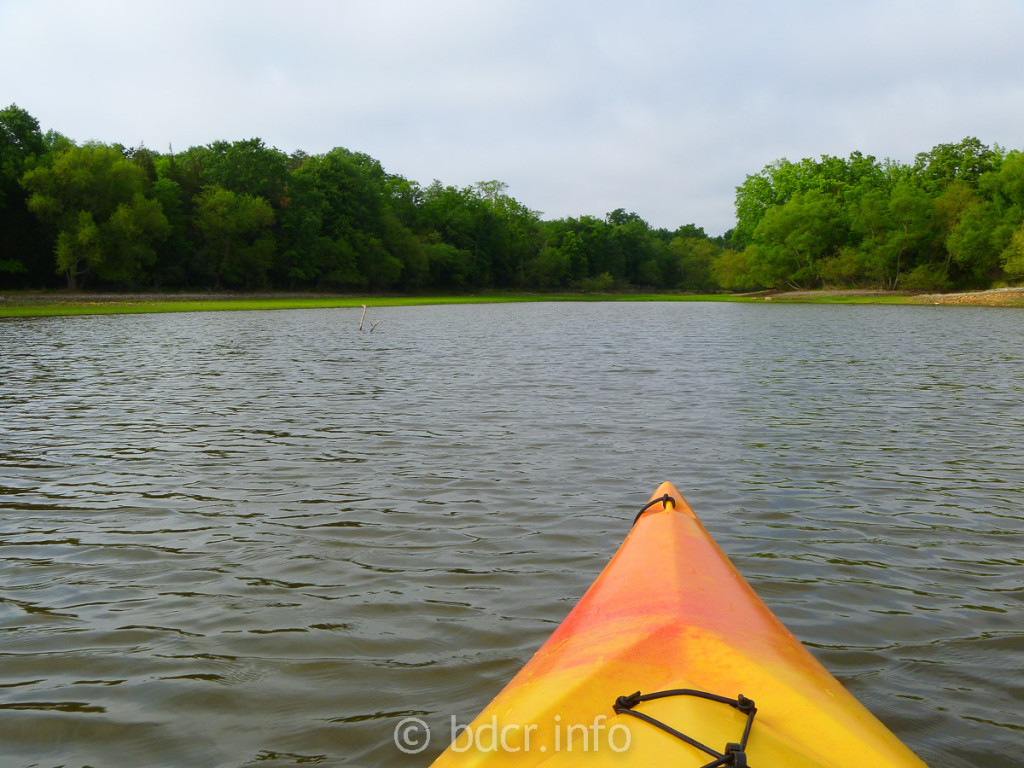 Beaverdam's grand re-opening weekend was a great success. While there was no ribbon cutting event or any other official gathering, there was great weather and a great turnout. With highs in the low 90's turnout was great. I arrived at just after 6AM on Saturday and there was already a handful of cars in the lot and plenty of fishermen on the banks. According to one of the NOVA parks employees, Joey, there was approximately 100 people there on day one. Certainly a nice showing of folks. Parking was tight at times but the water was nice and open.
Access to the water is good, there are large rocks that are very easy to launch from, however these won't be available as the water level rises. Hopefully NOVA Parks has something planned. Also there was a lot of glass, wearing water shoes is a requirement. I picked up a couple of handfuls myself and encourage others to pick up as much as they can.
Unfortunately the word about staying away from the dam didn't get to everyone. I saw several people there including some taking selfies. As hard as we worked to re-open the reservoir, it is tough to watch these fools out there so soon.
If you haven't already been out, grab a kayak, canoe, paddle board or some hiking shoes, NOVA parks has done an excellent job getting the place ready for enjoyment. Admission was free and I believe will be free for the next couple of weeks.